Digital Banking
Seamless banking at your fingertips! Whether it's on our website or our mobile app, we have digital banking solutions for you.
Online Banking
Simplify your financial life, and enjoy a simple, convenient and easy way to manage your money — anytime of the day or night.
Check all your account balances, pay bills and make transfers
View real-time account balances, check images and history
24-hour access to checking, loans, and CDs
Export history to financial software or spreadsheets
Transfer funds between accounts
Safe and secure
Mobile Banking
Manage your money anytime, anywhere with Mobile Banking
All of the features of online banking and more!
Instant Balance - securely preview balances without logging in.
Touch ID/Facial Recognition
Account Balances: View your account balances in real-time.
View Check Images
Transfer Funds
External Transfers
Send Money: Schedule payments to companies and people.
Request and Receive Money with Zelle®
Deposit Checks
Secure Alerts
Fully secure
Use Mobile Banking with complete confidence. It delivers the highest level of security thanks to multiple layers of authentication.
Credit Sense
We make it easy to know and manage your current score, understand the factors that affect it, and get tools to help you stay one step ahead! Just log in to see your score, your rating, and a detailed breakdown of all the factors that go into the calculation.
Score simulator is gives you a breakdown of how the decisions you make today might impact your score in the future
Educational resources available to help you learn how to optimize your financial health and increase your credit score!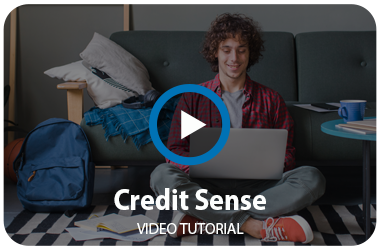 Transfer Now
This secure and convenient online account-to-account transfer platform allows you to transfer funds between accounts and financial institutions - all within online banking or your Solutions Bank mobile app!
Secure Alerts
Secure Alerts is a new feature that allows even more control over your banking. It allows for the same alerts we offered before and more!
Start setting up alerts today with this FREE service offered through online and mobile banking. We can alert you via personal e-mail, secure email, app notifications, and by text message. Choose one or more of these options that you feel are most convenient for your lifestyle.
Solutions Bank offers many different account alerts. Included in these alerts are notifications for checking accounts, savings accounts, loans, and so much more! Log into your online banking or mobile app and alerts can conveniently be added or viewed.
*Solutions Bank does not charge for the Account Alert services. Standard text messaging rates may apply from your service provider. Please check with your mobile provider for further details.
Digital Wallet
Now, whether paying in-store, in-app or in-browser, you can pay with just a touch of your finger.
Apple Pay®
How to Pay
Use your iPhone® 6 or above and Apple Watch® to conveniently make mobile payments in-store. To pay in-store, look for the contactless and/or Apple Pay symbol at checkout. Hold your phone over the contactless payment terminal and confirm the purchase using your fingerprint or passcode. Your phone will vibrate and beep to indicate successful payment. For Apple Watch users, hold your watch near the terminal and double-click the side button. Your watch will also vibrate and beep to indicate successful payment.
Where to Pay
To learn more about using your Solutions Bank card in Apple Pay, and to view the list of merchants where Apple Pay is accepted, please visit apple.com/apple-pay.
If you did not add your card to Apple Pay, please contact us at 1.815.235.2711 or send us an email during banking hours Monday – Friday between 8:00 a.m. and 5:00 p.m. After banking hours please call 1.833.637.0044.
Apple Pay, iPhone and Apple Watch are trademarks of Apple Inc., registered in the U.S. and other countries.
Google Pay™
How to Pay in Stores
Forget fumbling through your wallet and handing over a card next time you're in a store. With Google Pay, you can simply unlock your phone, place it near a contactless terminal, and you're good to go. You don't even need to open an app. Tap and pay is that fast, that easy.
How to Pay in Apps
Tired of entering your payment and address details every time you make in-app purchases? Next time just select Google Pay at checkout.
Where to Pay
To learn more about using your Solutions Bank card in Google Pay, and to view the list of merchants where Google Pay is accepted, please visit pay.google.com/about.
If you did not add your card to Google Pay, please contact us at 1.815.235.2711 or send us an email during banking hours Monday – Friday between 8:00 a.m. and 5:00 p.m. After banking hours please call 1.833.637.0044.
Card Control
Your card, on your terms
Play it safe. Debit cards offer both convenience and risk. You can make purchases as easily as using credit, but if your card falls in the wrong hands, your personal accounts are vulnerable. Now, you can safeguard your information with Card Control, a feature inside your mobile banking app that lets you deactivate your debit card when it's not in use and so much more! Protect your debit card against fraud and theft by turning it on and off, and get real-time alerts to ensure your card is used only by you.
Transaction Notifications
Enriched transactions to clearly see where your purchases are made
Recurring payment visibility for subscriptions and cards on file with merchants
Controls and alerts for location, merchant type, and spending limit preferences
Tracking spending by month, category, and more
Bill Pay
Simply the best way to manage your payments
Pay Virtually Anyone. From the local bakery to a Fortune 500 Company, even your babysitter.
Send Money to Friends and Family. All you need is their email address or cell phone number.
Same Day/Next Day Payments. Payments can often be received in as little as one business day, even that same afternoon if necessary.
Group Payments into Categories. Organize your utilities, cable and phone into a folder named household.
Receive eBills. Green, more convenient, more secure and easier to manage.
Reminders. Receive updates through email when you receive a bill, or when it's due.
Automatic Payments. Great for bills that stay the same each month, like your rent and your car loan.
Search Bill History. Search by company, date and status, the moment you need an answer, wherever you are.
Message Center. Get quick answers to questions you might have.
Completely safe. More secure than mailing paper checks.
Zelle®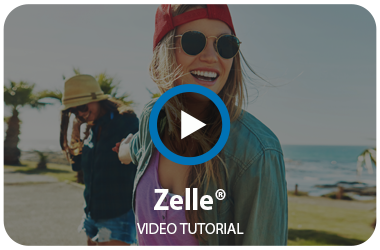 It's a fast, safe, and easy way to send money using your mobile banking app or online banking account. Check out the video above or learn more below.
eStatements
Electronic Statements are the most convenient and environmentally friendly way to receive your monthly bank statements. You no longer have to wait for the mail to reconcile your Solutions Bank accounts. You don't have to keep stacks and stacks of statements at home and try to keep up with filing them anymore. With Internet access and a few simple clicks you have control of when and where you receive your account statements.
Each time we prepare a statement for an account that you have selected for eStatements, we will send you an email letting you know that it's available. Simply go to solutions.bank, log in with your User Name and Password and navigate to eStatements. Select the account you want to view, and there it is; a statement of your account activity. Statements can be viewed back 365 days. The images of items processed can be viewed under History, where you can see both the front and the back of the item. What you do next is up to you! Save, send, copy or print, the choice is yours!
Quicken/QuickBooks
Web Connect allows you to maintain your bank records with a couple of clicks of the mouse! Log in to your online banking account, download a .qbo (QuickBooks) or .qfx (Quicken) file, and import that file into QuickBooks or Quicken. Everything self-populates into the proper category, streamlining your accounting duties quickly and efficiently.